The Lockdown Library has been created to provide links to reading resources and useful webpages to help pupils keep reading while working at home.
Why read in lockdown?
Escapism and distraction
Reading is a great way to completely block out any worries or anxieties about the current situation, and a chance to lose yourself in a different time, world, universe or reality
Reflection
Literature is all about what it means to be human. Books can often teach us things about ourselves, allow us to see that our worries or anxieties are not just ours, and offer us advice about the complex business of our lives.
To keep practising an important skill
Like anything, the more you practise reading, the better you get at it!
Reading is a crucial and important skill to help boost children's attainment. Education research consistently tells us that children who read outside of school have an increased chance of achieving and succeeding in school.
I find it hard to concentrate and get into a book!
You don't have to read it all at once. Start with 10 minutes, and give yourself a reward after! Forming a habit involves having a cue and a reward. The cue might be finding somewhere comfortable and quiet and going there specifically to read, or making yourself a drink or a snack to have while you're reading. You could set a challenge for yourself to read a certain number of pages – it's really good to feel like you've achieved a goal and it'll make you more likely to want to do it again!

You could have a look at the reading challenges page and chose one – you'll get G4S points for those you tick off!

How about not reading at all, and choosing 

an audio book

 instead?
Reading Challenges: How many can you complete?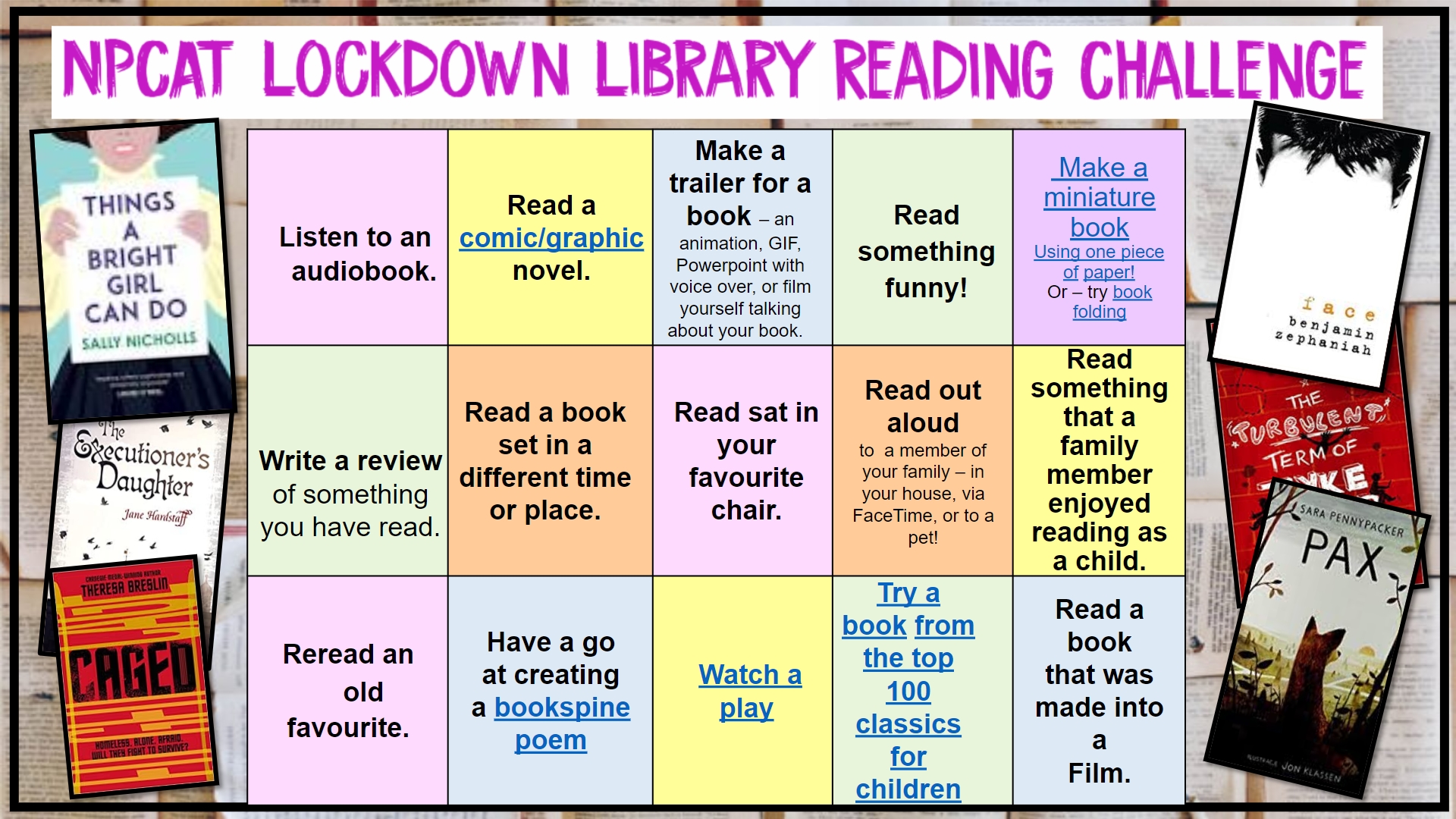 We would love to see pictures of what you are reading, or anything you create from the challenge!