Our Parish is St Patrick's and we are linked with the parish of Christ the King. Our Priest is Father Pat O'Neill.
Mass Times:
St Patricks: Saturday at 6.30 pm, Sunday at 10.30 am
Christ the King: Sunday at 9.00 am
As a Catholic community, it is important to attend Mass every Sunday. Please make every effort to be part of the Catholic community in Thornaby.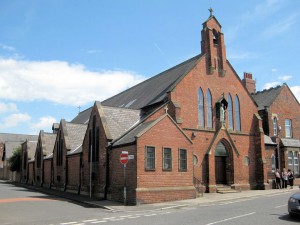 Father Pat O'Neill is from County Tipperary in Ireland. He has been a priest in our Diocese for many years and joined us in Thornaby from Leyburn in North Yorkshire. He loves his sports – especially his golf. We thank Father Pat for his service to our parish and school community and keep him in our prayers.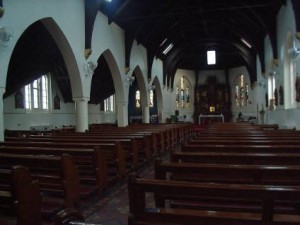 Celebrating Our Feast
St Patrick is not only celebrated in Ireland but all around the world and especially in Thornaby. It is always a big day in our parish as we celebrate the Catholic heritage and history of Thornaby and say a special thank you to the Catholic families that first settled in Thornaby so that a church and school could be built. The church is always filled with prayers, singing, dancing, shamrock and green on the feast day as the whole community gather together.